real, sustainable yield through private debt
MoHash, a project aiming to bring stable yields to DeFi, recently raised a $6M seed round, despite a slowdown in overall investments in VC-backed web3 startups.
And yes, I know just hearing the word "yield" might get your spidey senses tingling, but I promise this one is different. See, in the past most yield didn't have any substance to it. No real sustainable way to keep offering it. That's why MoHash is aiming to bring "real world yield" to DeFi. Let's explore how they plan on doing that.
MoHash is a global liquid marketplace for private debt using blockchain, founded by a team with decades of experience in tech and finance. MoHash empowers underwriters to showcase and issue debt products on their platform, allowing investors to trade them or use them to access yield.
Crypto has seen a fair share of "too good to be true" yield opportunities. These were often very unsustainable to say the least. The yield did not come from an actual revenue source, or any underlying asset which made them possible.
MoHash aims to bring a change to that. Their main goal is to bring "real world yield" to the blockchain. In essence, MoHash is a DeFi protocol & trading platform where private debt is fractionalised by creating tokens that represent this debt. We call these MoH tokens. 
MoH tokens are erc-20 tokens that represent a certain class of debt. To name some examples: real estate backed loans, small business debt, or fin-tech asset loans to SMEs. These MoH tokens can be traded on the MoHash platform (or other KYC compliant exchanges), or used as collateral on KYC/AML compliant protocols for borrowing/lending against them.
As mentioned before, past yield opportunities in crypto were unsustainable, or they flat-out failed and people lost money on them. Why was that? Often, the yield came from unsustainable sources. To name some examples:
Trading algo's -> unstable yield, risk of underperformance periods

Token emissions -> yield which comes from printing/releasing tokens, which inflates the supply and only dilutes investors
Marketing budget or treasury -> Very often, the yield doesn't really come from anywhere, but is paid out either entirely or partly from the marketing budget or treasury.
New users -> Some obscure DeFi protocols we've seen count on new users coming on to keep up the yield. Take Strongblock for example, which has recently collapsed.
Depositing funds on lending platforms -> while your tokens are loaned out, you don't have custody of them. We've seen major lending platforms go bankrupt before, like Celsius.
Many have gotten rekt on DeFi protocols, even Mark Cuban was no exception. He lost money on some obscure protocol, then proceeded to scream for more regulation in crypto. 
Now, I'm not at all saying that debt products are a sure thing. Nothing is guaranteed, and loans to SMEs also carry certain risks. But, the private debt market is regulated very well, and MoHash is making sure to stay compliant. There are various debt products on the MoHash protocol as well, sometimes backed by underlying assets.
We've seen a large rise in the amount of institutions entering crypto, as you can see in the picture below which shows the AUM of crypto hedge funds. So, there's a huge inflow of capital into crypto. This also leads to a rising demand for TradFi-like, regulated, sustainable yield. Based on real world assets.
That's the product-market fit that MoHash is hoping to fill. And they've chosen the debt markets as a way to fill this need. Why? Private debt is a multi trillion dollar opportunity, return spreads are high with performing credit portfolios earning 4 – 8% more than traditional fixed income instruments. However, even in this private debt market, there are challenges that could be solved with blockchain tech.
MoHash backers invest $6M in their seed round
MoHash has managed to raise a $6 million dollar seed round, raking in funds from some of the top firms in early stage web3 investing. 
The round was led by Sequoia Capital India and Quona Capital. The cap table included several other noteworthy names such as:
Jump crypto
Ledger Prime
Coinbase Ventures
CoinSwitch
Hashed Ventures
Balaji Srinivasan (Former CTO of Coinbase and General Partner at a16z)
Sandeep Nailwal and Jaynti Kanani (Polygon founders)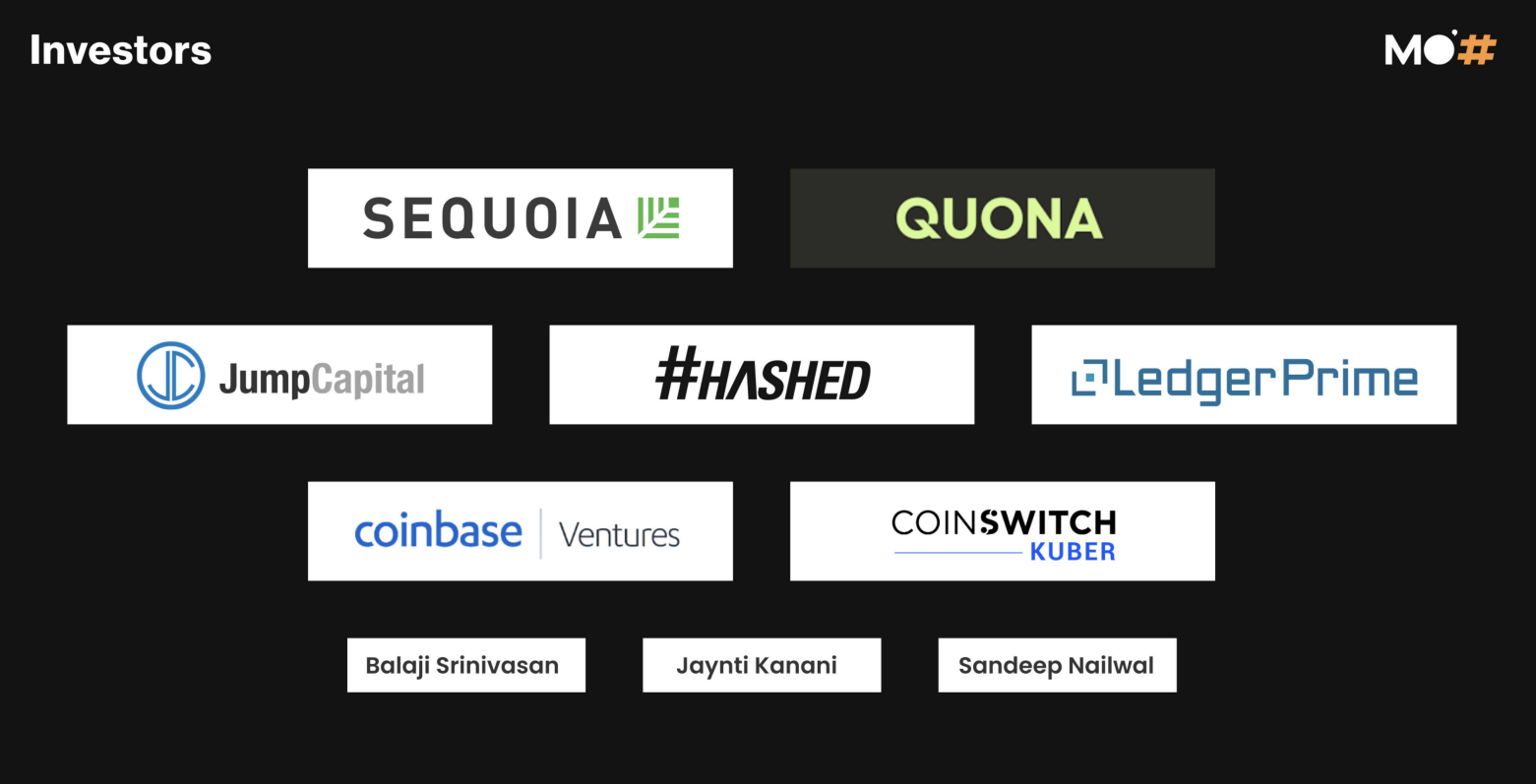 The MoHash team has over 46 years worth of combined experience in various fields.
MoHash token utility and supply allocation
We talked about the MoH tokens which represent a class of debt. Then, we also have MoHash's own governance token; the GoH token.
Looking at the supply split of the tokens, we can see that 51% of the total supply is allocated towards the community. Which is actually a very good sign. These community tokens are issued to early adopters of the protocol to incentivize contributions and to stick around longer. Early investors claim 8.9% of the supply, which is a fair percentage compared to percentages seen in other protocols.
We do see that the founders hold 24.5% of the supply, with another 7% being allocated to "team/others". This would suggest that over a third of the supply is controlled by the team. Now, in my opinion, this percentage is quite steep. So do be aware of that. I'm not familiar with the vesting schedules on these.
Now, the most interesting utility of the MoHash GoH token, is that they entitle you to a share of the protocol fees. That's always a good one to look out for. They also give you a claim on the protocol's treasury/assets. We'll have to wait for more info on that.
The base yields for MoHash products are targeted to be between 6 and 12%. However, that is excluding the incentives for early adopters, as well as the share of the protocol fees. So, becoming an early adopter of the protocol could net you a very attractive yield!
How to get involved with Mohash?
MoHash recently closed its seed round with strong backers. Right now, you've got a chance to claim a spot among them. Now, you have until Friday November 11th to join, using the link below! Aside from that, I can recommend keeping a close eye on their socials to stay up to date with the public release of their debt product. Remember there are incentives for early adopters!
I hope you enjoyed this article! If you do decide to invest in MoHash, please do so by doing your own research and coming up with your own thesis.
I am not a financial advisor, I am just your friendly neighborhood pig. I have an ongoing partnership with The Presale Club.
Content that doesn't suck: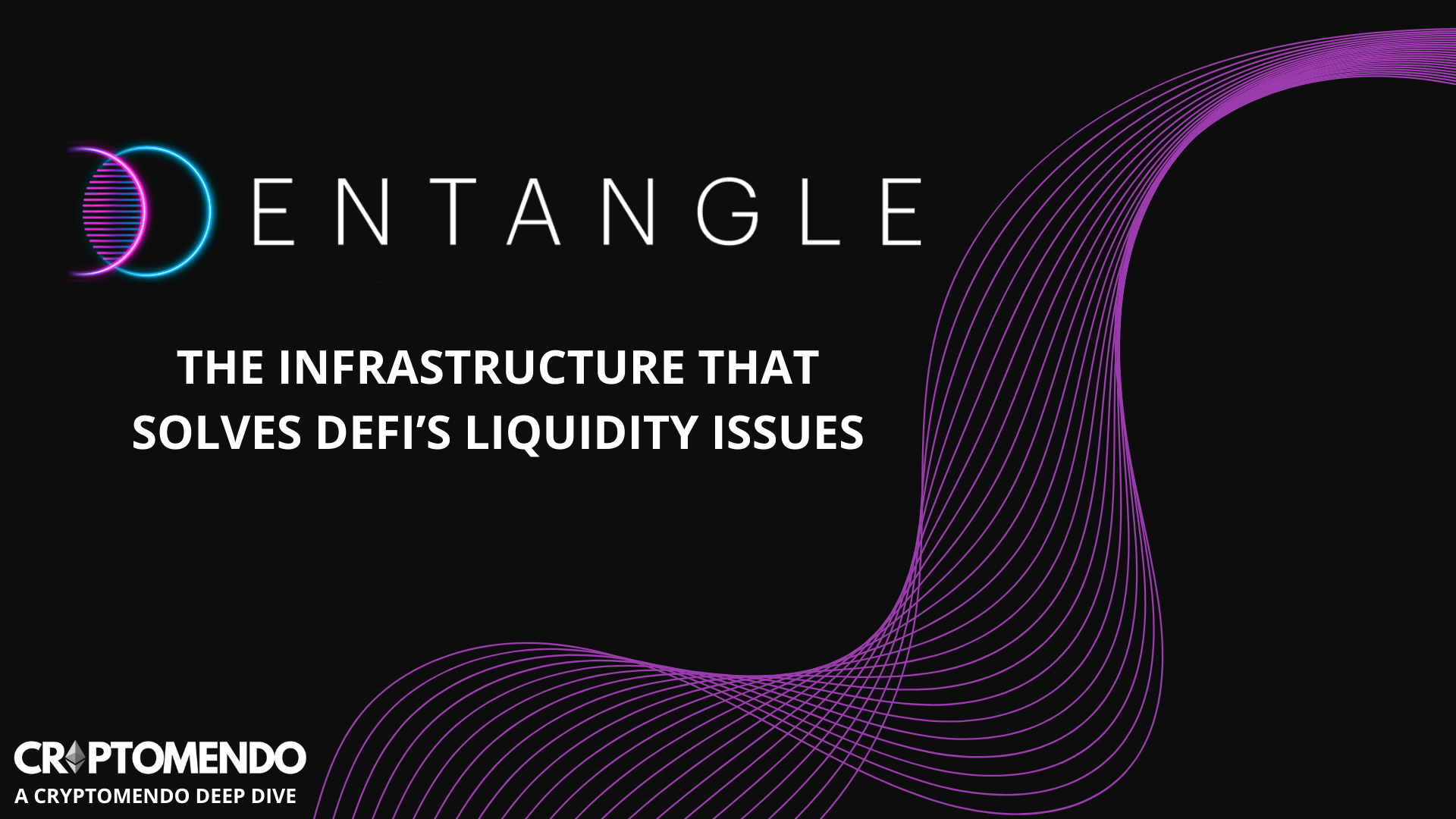 A deep dive into Entangle the defi sub-layer for cross-chain liquidity a deep dive into entangle I believe Entangle can solve the DeFi liquidity issues